Appetite. Magazine – July-August 2018-P2P
This article has been published at RLSLOG.net – visit our site for full content.
appetite. magazine is dedicated to the taste of the North East of England. Food and drink, grown here, made here, enjoyed here by the appetite team and our readers. The magazine is published eight times a year and can be picked up free in cafes, delis, farm shops and restaurants all over the North East.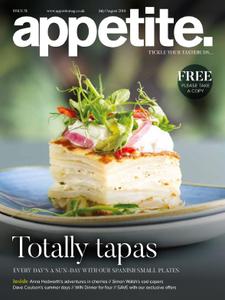 Appetite. Magazine – July-August 2018-P2P
English | 60 pages | PDF | 13.40 MB
DOWNLOAD: SUPRAFILES – DOUPLOADS
more at RLSLOG.net